The MESCONF China is a partner conference of the MESCONF Germany and is organized by Kepler, Andreas Willert (Willert Software Tools), Alexander Huwaldt (SiSy Solutions), Alexander Schneider (Mentor Graphics) and Tim Weilkiens (oose).
---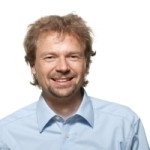 Tim Weilkiens
Tim Weilkiens is a member of the execution board of the German consulting company oose, a consultant and trainer, and active member of the OMG and INCOSE community. He has written sections of the initial SysML specification, and is still active in the ongoing work on SysML. Tim is involved in many MBSE activities, and you can meet him at several conferences about MBSE and related topics.
As a consultant he has advised a lot of companies in different domains. His insights into their challenges are one source of his experience that he shares in books and presentations. Tim has written many books about modeling including Systems Engineering with SysML (Morgan Kaufmann, 2008) and Model-Based System Architecture (Wiley, 2015). He is the editor of the pragmatic and independent MBSE methodology SYSMOD – the
Systems Modeling Toolbox.
---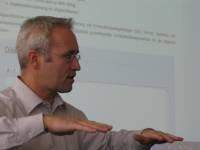 Alexander Huwaldt
The history and the state of traditional engineerings such as mechanical engineering, architecture or electrical engineering are the driving force behind my work. As managing director, university lecturer and trainer, I like to sensitize you to the sometimes hidden aspects or even unusual perspectives of software engineering. The idea that software engineering does not have to be difficult is realized by my team in the modeling tool Simple System
---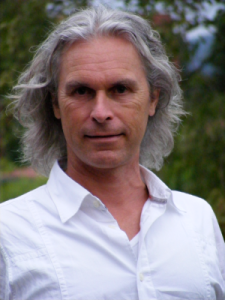 Andreas Willert
Since 1989 I have been supporting users in the field of embedded software engineering with the introduction of methods, processes, and tools. First and foremost is the transfer of know-how and best practices. And again and again, there are projects that bring new challenges and demand creative solutions. These challenges continually renew my experience and my knowledge, which then flows back into lectures, training and coachings in the form of best practice approaches. This cycle of giving and taking has inspired me over and over again for years.
---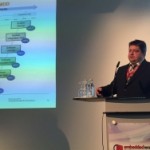 Alexander Schneider
Due to my versatile activities in different industries, I have come to know many different perspectives on system and software development. This allows me to evaluate the best aspects of different concepts and then apply solutions adapted to the situation. Nevertheless, new challenges come to me constantly, which leads to a continuous learning and makes the work really interesting.
Although the transition to model-driven development is a long way and must, therefore, be gradual, I am convinced that full migration, including code generation, solves many of today's challenges with a process model and software requirements functional safety has to be solved. Ultimately, I believe that leads to better and cheaper systems.
---
Kepler
As a high-quality supplier of professional vocational education services, Guangdong Kepler Information Technology Co., Ltd. actively introduce international advanced teaching resources, provide all-round "one-stop" the best teaching solutions for Chinese schools, from teacher training, Curriculum development, course materials, teaching equipment to construction plan of workshop, and then to the establishment of Sino-German Training Center / Sino-German Institute, Sino-German cooperation in running schools and certification.
---